The Parenteral Drug Association (PDA) is the leading global provider of science, technology and regulatory information and education for the pharmaceutical and biopharmaceutical community. Founded in 1946 as a non-profit organization, PDA is committed to developing scientifically sound, practical technical information and resources to advance science and regulation through the expertise of its nearly 10,000 members worldwide.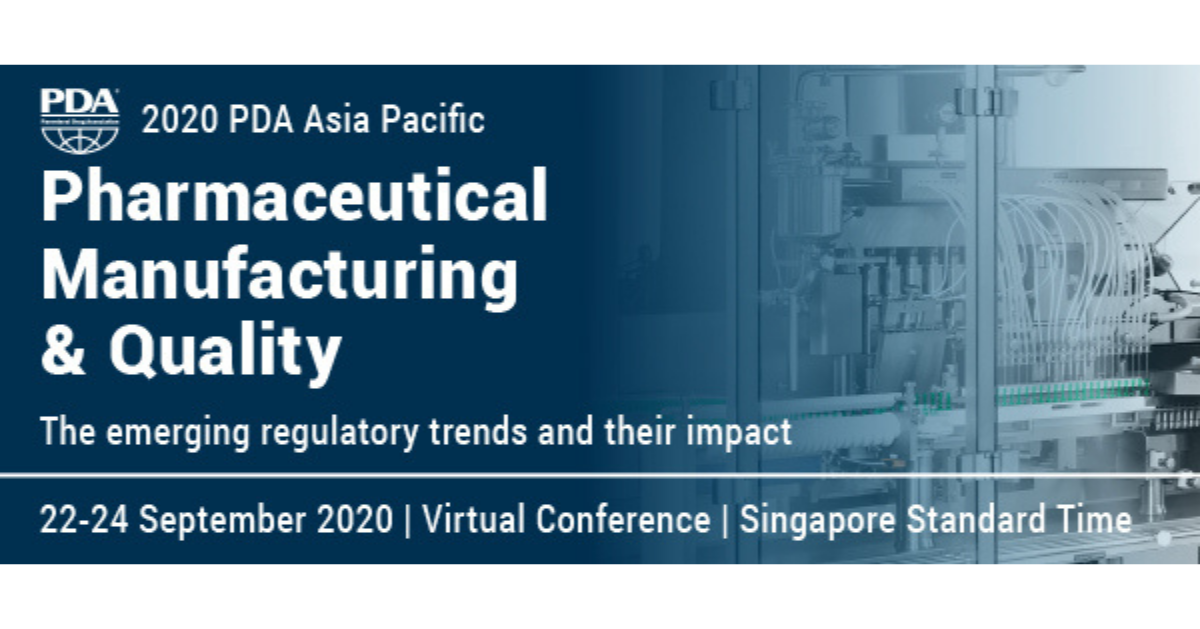 Activities for members are run globally through regional chapters. With the Asia-Pacific region, represented with chapters in Australia, India, Japan, Korea, Singapore and Taiwan. As part of it's mandate in the Asia-Pacific region, the PDA will be running its 2020 APAC Pharmaceutical Manufacturing & Quality Conference, virtually from Tuesday the 22nd of September to Wednesday the 23rd of September.
The Virtual Conference will give an update on emerging GMP and compliance regulations, and its impact on pharmaceutical manufacturing and quality functions. This will include an overview of the upcoming changes and your required dealings in a pharmaceutical environment. An important part of the conference is dedicated to the implementation of risk-based approaches in manufacturing.

*Please note that the Virtual Conference will run according to Singapore Standard Time, GMT+8

Presentations will include topics on:
Control Strategy, as part of the quality system
Manual Aseptic Processing to Modern Fill Finish Operations
Aseptic Process Simulation
Data Integrity and Challenges for Quality Control Labs
Microbiology for Sterile and Non-Sterile Manufacturing, including modern techniques like rapid micro methods
New Technologies
SeerPharma is excited to be speaking at this major event. Join Director - David Spaulding and other pharmaceutical and parenteral leaders as we look into the emerging regulatory trends and their impact.
For those of you that are PDA members, polls are open for you to vote for the 2021 PDA Officers and Board of Directors Election. PDA members in good standing may vote for three Board members who will take seats on the PDA Board of Directors in 2021. Click here to learn more and be sure to make your vote count today.