If you work at a regulated company, then there is a fair chance that you have heard of the term computer system validation (CSV). The issue is that a "computer system" is technically the hardware and software of a platform system. Around that you need to add application software, ancillary equipment, people and procedures to form a "computerised system". This computerised system then runs within a company's operating infrastructure (or on a hosted cloud if run within a cloud-hosted service environment).
Each of these elements within the computerised system need to be either validated or qualified.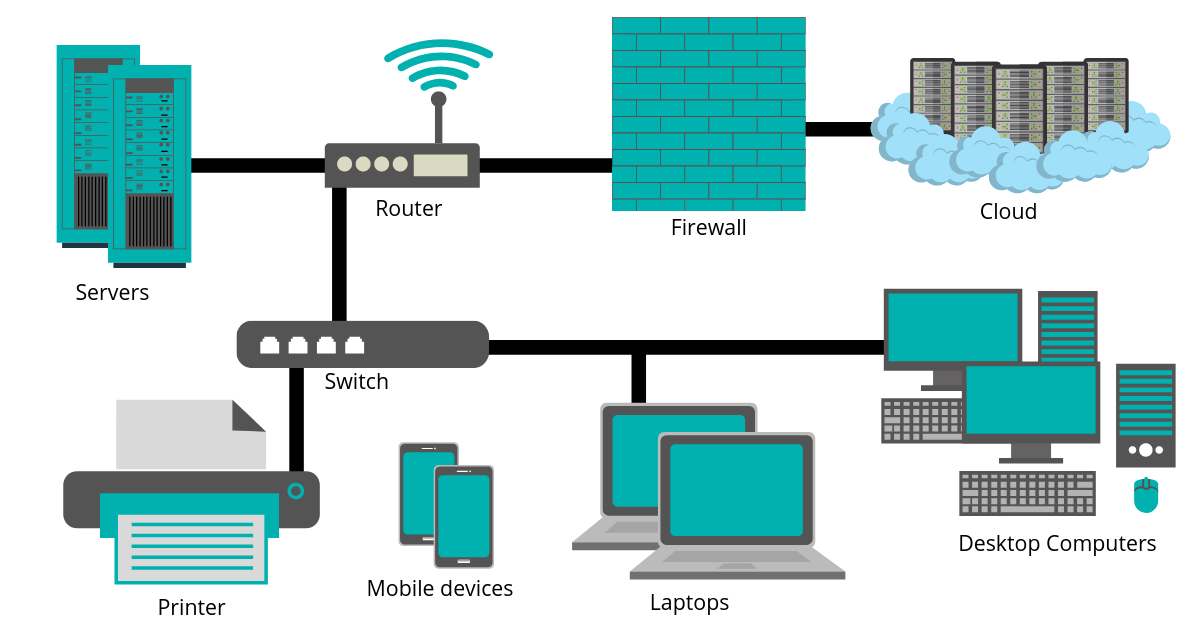 Validation is providing evidence-based proof that a process will consistently produce a result meeting its predetermined specifications and quality attributes.
Qualification is proving that some physical entity is fit for its intended use as defined in a set of requirements.
Total automated solutions usually comprise of several distinct validation and qualification exercises that come together in a final performance qualification (PQ) or user acceptance test.
These days, very few automated solutions run independently on a standalone hardware device segregated from any other node on the network.
A node is any physical device on a computer network that is able to send, receive and/or forward information.
For this reason, network infrastructure that supports the computerised system also needs to be qualified/validated. Individual components are qualified then the network as a whole is validated.
In a perfect world, this would be done and maintained independently of the computerised system, and then just updated or referenced whenever a new computerised system is added or updated.
In a common real-world scenario (where your computer infrastructure is being suitably managed but not formally validated), the infrastructure components addressed or utilised as part of a project, can be separately qualified/validated as part of that defined automated system project.
This is a good approach for a single project but is not a sustainable approach as more and more computerised systems require validation.
Obviously, it is better to have a known validated network infrastructure and simply reference this as each automated system project utilises components and processes on the network.
If you'd like to learn more in this space, please read the full White Paper via the button below to further explore the areas of:
Ownership
IT Infrastructure Qualification Plan
Requirements
Qualification Specifications
Standard Operating Environment (SOE)
Infrastructure Release
Cloud Infrastructure
Maintaining the Validated Network Infrastructure
Conclusions