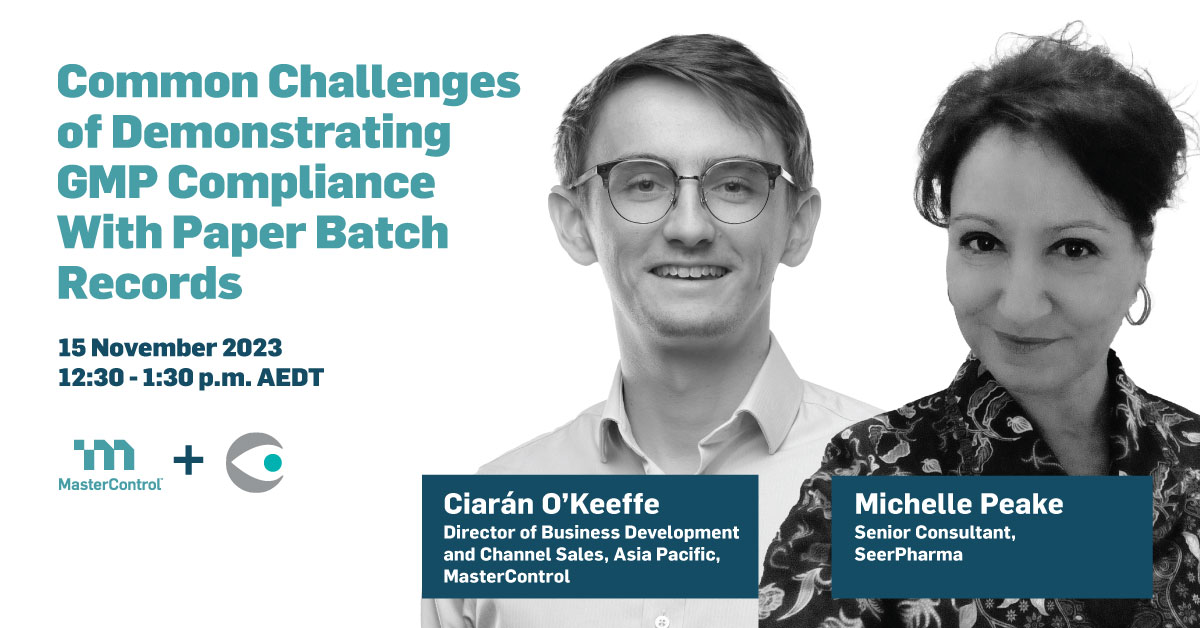 Virtual Lunch and Learn with MasterControl and SeerPharma




15 November 2023 | 12:30 – 1:30 p.m. AEDT



Does your team struggle with cumbersome paper batch records?
Do you worry about your ability to demonstrate Good Manufacturing Practice (GMP) compliance to regulators or clients?
You don't have to!
Join MasterControl's Ciaran O'Keefe (Director of Business Development) and SeerPharma's Michelle Peake (Senior GMP Consultant) for an online presentation discussing "Common Challenges of Demonstrating GMP Compliance With Paper Batch Records". Learn how going digital, and removing paper from production, can help you improve GMP compliance.
You'll learn:
Why paper batch records put GMP protocols at risk.
How paper puts you at higher risk of noncompliance and data integrity issues.
The benefits of using a digital system to connect quality and manufacturing.
We hope you to see you at this online event.