Marissa Ryan, Joan Semmler, Dr Christine Carrington, Princess Alexandra Hospital, Brisbane, Australia.1
The Sterile Production Centre (SPC) at the Princess Alexandra Hospital (PAH) has one of the few hospital-based production facilities in Queensland. The Society of Hospital Pharmacists of Australia (SHPA) Guidelines for Medicines Prepared in Australian Hospital Pharmacy Departments1, as well as the Clinical Oncological Society of Australia (COSA) Guidelines for the Safe Prescribing, Dispensing and Administration of Systemic Cancer Therapy2; clearly outline the requirement for pharmacy staff knowledge, competence, and adherence to relevant standards in order to provide safe and quality aseptic compounding of medicinal products, such as chemotherapy and immunotherapy. Furthermore, the Pharmacy Board of Australia requires pharmacy staff to identify and undertake Continuing Professional Development (CPD) activities that address the identified CPD needs as part of becoming competent in complex compounding.3
Many staff members in the PAH Cancer Pharmacy team reported that they had not engaged in any formal Good Manufacturing Practice (GMP) training by an external provider within the last two years, due to limited CPD opportunities for this niche suite of skills. In addition, some staff self-identified a perceived GMP knowledge and competence gap.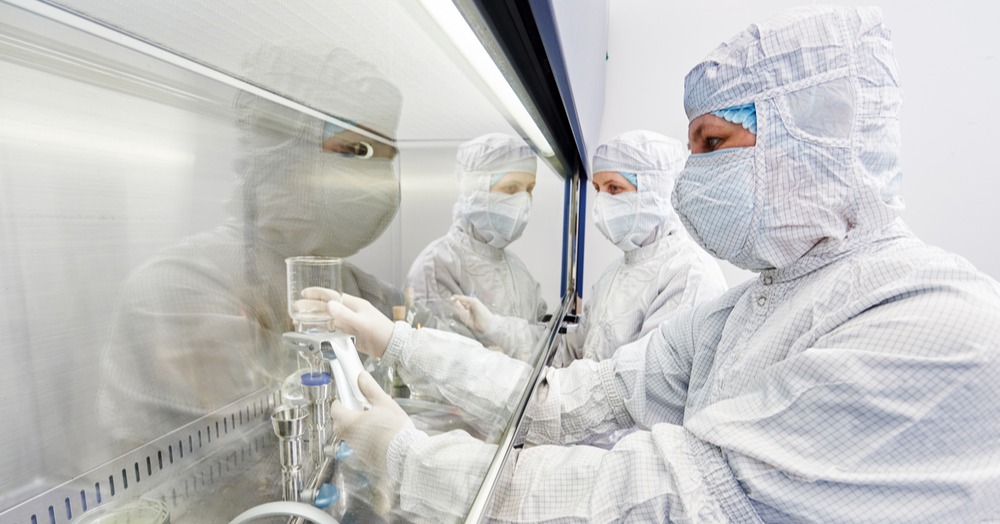 In order to meet staff training needs, SeerPharma was engaged to deliver a bespoke 8-module GMP course over two days; with modules incorporating tests, exercises and discussions. The 8 modules consisted of:
Introduction to Contamination Control
Cleaning and Sanitation
GMP Principles - Sterile Manufacturing for Sterile Products
Operating and Managing a Cleanroom
HVAC and Controlled Environments
Environmental Monitoring
Aseptic Processing
PIC/S PE 010 versus USP 797
Staff from nearby Queensland Health sites were also invited to attend, giving a total of 22 people participating from across 6 sites. Their GMP experience varied from no experience to a very high of level experience.
As part of the training course evaluation, both a PAH-issued survey and a SeerPharma-issued survey were utilised. The PAH-issued survey consisted of ten statements related to course module outcomes measured against a 6-point Likert scale. Each attendee was asked to consider their response to each statement pre- and post-training of each module. In addition, after completion of each module, attendees had a opportunity to re-rate their pre-training assessment, in an effort to gauge whether their scale of response to the module outcome statements changed (from less or more agreeable), or not. Of the 22 attendees, 21 were eligible for participation in the survey and a response rate of 95% was seen, demonstrating a high level of engagement.
The benefits of the GMP training course, based on evaluation results from both the PAH-issued survey and also a SeerPharma-issued survey, include:
Improved staff morale
CPD opportunity
Diversification of staff skill mix
Increased GMP knowledge
Creation of a PAH self-audit tool specific for the SPC (still in development)
Above all, the training contributed towards effective governance and therefore enhanced quality and improved patient safety in delivery of sterile production services at PAH.
References:
1. SHPA Manufacturing Working Party. SHPA Guidelines for Medicines Prepared in Australian Hospital Pharmacy Departments. Available from: https://www.shpa.org.au/sites/default/files/uploaded-content/field_f_content_file/51._manufacturing_standards_0610.pdf [cited 2019 Feb 14]
2. Carrington C, Brown-West L, Cameron K, Diakos C, Griffiths T, Kelly A, et al. COSA guidelines for the safe prescribing, dispensing and administration of systemic cancer therapy. Sydney: Cancer Council Australia. [Version URL: https://wiki.cancer.org.au/australiawiki/index.php?oldid=183289, cited 2019 Feb 10]. Available from: https://wiki.cancer.org.au/australia/COSA:Cancer_chemotherapy_medication_safety_guidelines
3. Pharmacy Board of Australia. Guidelines on compounding of medicines. 2017 Aug. Melbourne: Pharmacy Board of Australia. Available from: https://www.pharmacyboard.gov.au/Codes-Guidelines.aspx [cited 2019 Feb 13]