SeerPharma is excited to announce Harsha Gupta as the inaugural recipient of the SeerPharma Scholarship. Harsha is currently enrolled in the C04301 Master of Good Manufacturing Practice (GMP) at UTS and works as a Senior Manager, Manufacturing and Process Development for a company that manufactures allogenic Mesenchymal Stem Cells (MSCs). Prior to this, Harsha was employed as an Operations Manager for a regenerative biomedical company that manufactured autologous cell therapies and regenerative medical devices.
Harsha has worked in GMP (FDA) regulated operations in the US and completed her undergraduate studies in Molecular and Cell Biology, at UC Berkeley.
Having worked in such environments for over 10 years, Harsha is committed to ongoing learning and advancing Quality and GMP Best-Practices through the work that she does, in bringing life changing therapies to market. Harsha's passion and experience make her the ideal candidate for the SeerPharma Scholarship.
Learn more about the SeerPharma Scholarship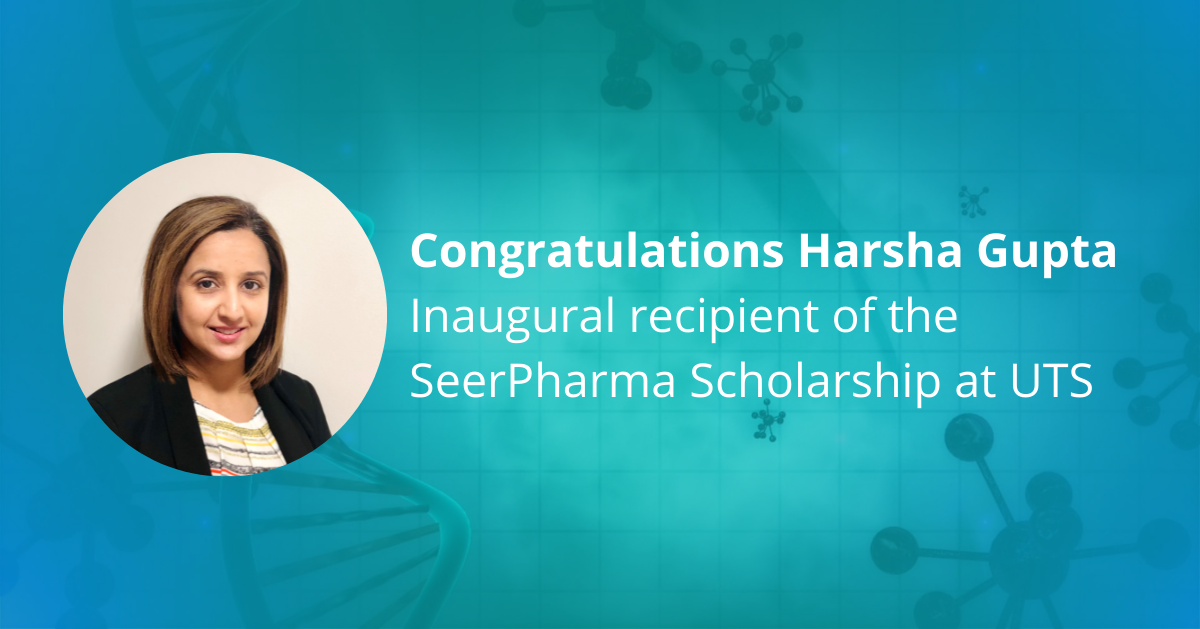 Online postgraduate studies in GMP at UTS are designed for working professionals looking to advance their careers and understanding of Quality and GMP Best-Practices. Applications for the Spring intake are now open.
Learn more about an online postgraduate qualification in GMP from UTS