MTPConnect is a not-for-profit organisation, established by the Australian Federal Government's Industry Growth Initiative. MTPConnect's aim is to accelerate the rate of growth of the medical technologies, biotechnologies and pharmaceuticals (MTP) sector to increase commercialisation, collaboration and establish Australia as an Asia-Pacific hub for MTP companies.
MTPConnect's Researcher Exchange and Development within Industry (REDI) initiative leverages the expertise of Australia's research, training and industry partners to drive skills development and workforce training, through deployment of an integrated plan. The $32 million REDI initiative is funded through the Australian Government's Medical Research Future Fund, which rolled out in 2020 and will continue over four years.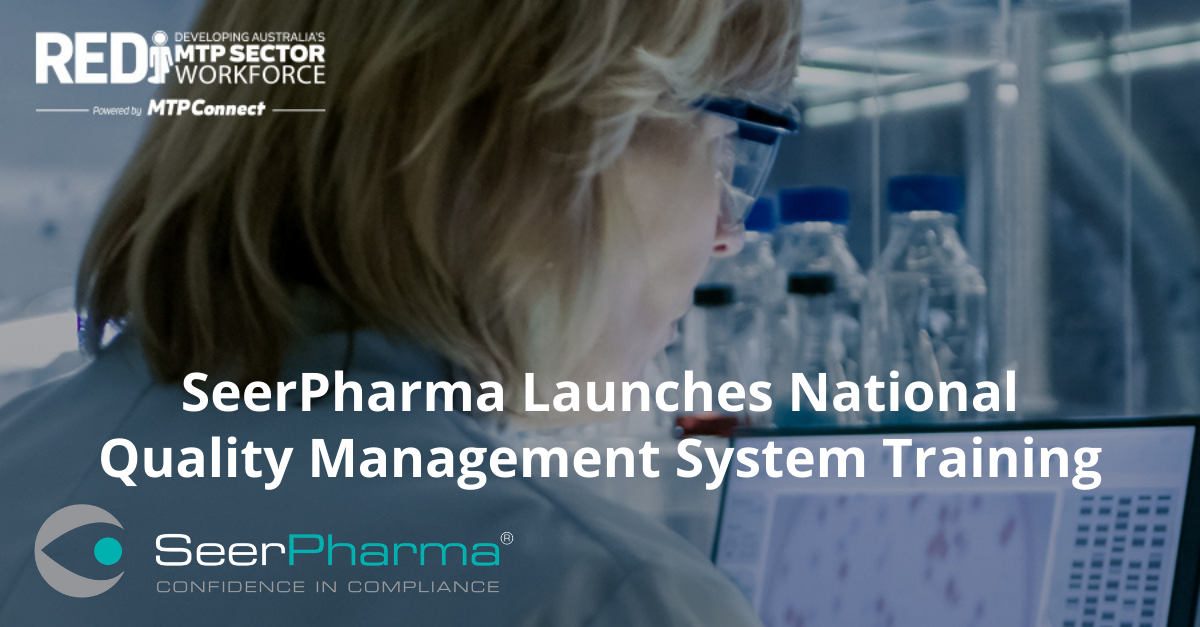 SeerPharma has secured a project with MTPConnect's REDI initiative to deliver a range of Quality Management Systems (QMS) training programs to early stage researchers and companies across the country.
The initiative includes:
A Free Online QMS Primer: QMS overview and introduces ISO 9001, ISO 13485, ISO 17025 and Good Laboratory Practice (GLP) standards
Deep-dive workshops on the following QMS standards:

ISO 9001: QMS requirements
ISO 13485: QMS requirements for Medical Devices
Good Laboratory Practice (GLP)
The programs are heavily subsidised and with workshops scheduled in every major capital city, we hope you find a topic of interest and will be able join in. Feel free to share this with your colleagues.
Supported by the REDI initiative, powered by MTPConnect