SeerPharma has partnered with the Graduate School of Health at the University of Technology Sydney (UTS) to deliver postgraduate qualifications in Good Manufacturing Practice (GMP). SeerPharma and UTS have worked tirelessly in the background to migrate this course for online delivery over the last few years to provide working professionals the flexibility they need to undertake this program.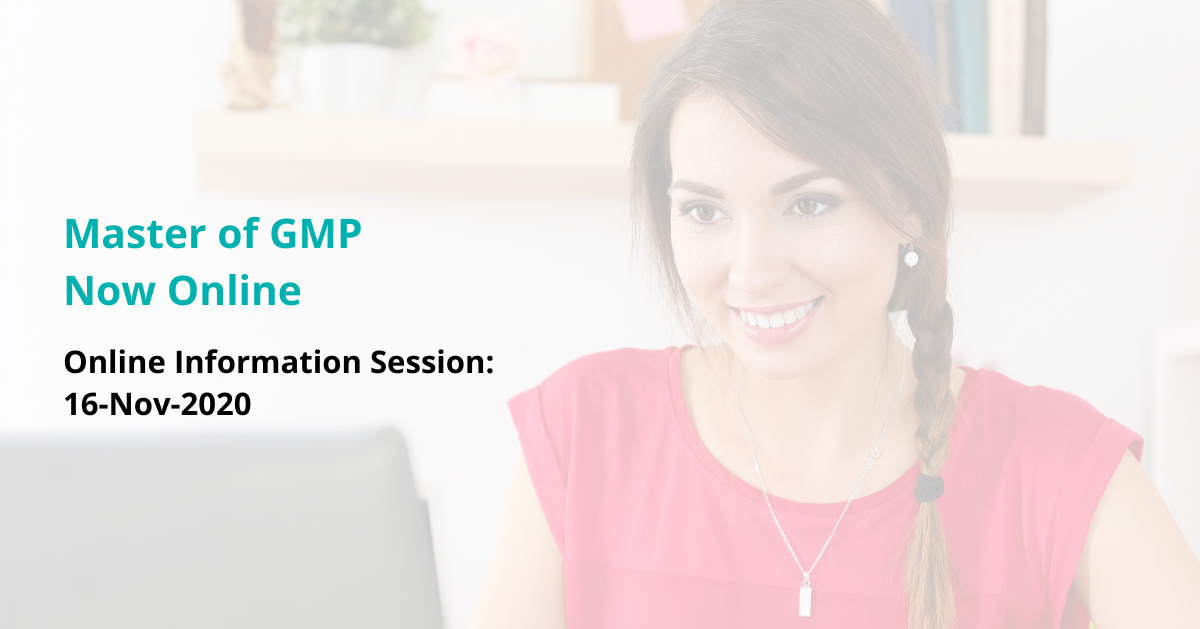 The Graduate Certificate and Graduate Diploma have been available through online study for a few years and we are excited to announce that you can now enrol to obtain the complete Master of GMP online.

With over 45 students (including working professionals) currently enrolled in the program, we are looking forward to a new year of study and collaboration from February 2021.
SeerPharma and the UTS Graduate School of Health will be holding an online information session on Monday the 16th of November from 4:00PM-5:00PM (AEDT).
Click here to Register Your Attendance
If you are looking to enhance your career prospects or if you're a Training Manager looking to support staff professional development, feel free to drop me an email so that I can address any of your concerns.

For more information on this unique program, please visit: https://www.seerpharma.com/services/qa-and-gmp-training/university-postgraduate-gmp-training/online-graduate-certificate-diploma-master-of-gmp

With enrolments now open, we hope you are able to be part of our program in 2021.