This article was originally published by the UTS Graduate School of Health is republished here with their permission.
Esther Kopp is a Manufacturing Pharmacist and one of our new online students from our Graduate Certificate in Good Manufacturing Practice (GMP) cohort.
Designed for professionals, the online course is suitable for those looking to upskill in the areas of regulation, compliance, process development and quality assurance in the pharmaceutical, medical device and biotechnology sectors.
We spoke to Esther to find out more about the role online distance learning plays in her life.
Name: Esther Kopp
Undergraduate degree: Bachelor of Pharmacy (Honours) at the University of Sydney in 2016.
Location: South Australia
Current role: Manufacturing Pharmacist at the Queen Elizabeth Hospital, South Australia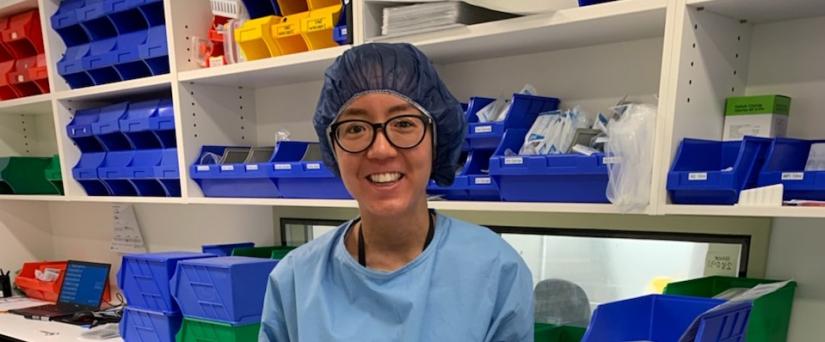 What do you hope to achieve with this course?
I hope to gain a stronger working understanding of GMP so that I can make meaningful changes in
my workplace. I also hope that the skills and knowledge I gain from the course will enable me to achieve greater opportunities at work.
Why did you choose to study the course online?
I chose to study this course online as UTS is the only university that offered tertiary studies in GMP, and I am living in a different state. Currently, I work as a Manufacturing Pharmacist at the Queen Elizabeth Hospital in South Australia. We employ the standards of GMP at our work every day in our facilities where we manufacture sterile and chemotherapeutic medicines for our patients.
How are you finding the online course? What's different about learning online?
I find studying online to be very convenient, but also challenging. I enjoy being able to go through the coursework at my own leisure, but you need to be self-motivated to learn online and keep yourself accountable.
Group work also provides different challenges, as you need to find ways of working together using a variety of available online modalities.