BioMelbourne Network is an industry-led membership association for organisations engaged in biotechnology, medical technology and health innovation in the state of Victoria, Australia. BioMelbourne Network plays a pivotal role in fostering links between companies, research organisations, financial markets and government in Australia's largest biotechnology market.
As part of its mandate, the BioMelbourne Network is organising a virtual symposium to provide a global progress update on the advancement of COVID-19 vaccines, diagnostics and therapeutic treatments. The event is scheduled to be held on Thursday the 5th of November and will bring together industry leaders from organisations such as CEPI, WHO and the TGA to provide insights on how companies and stakeholders in our sector are responding to this global pandemic.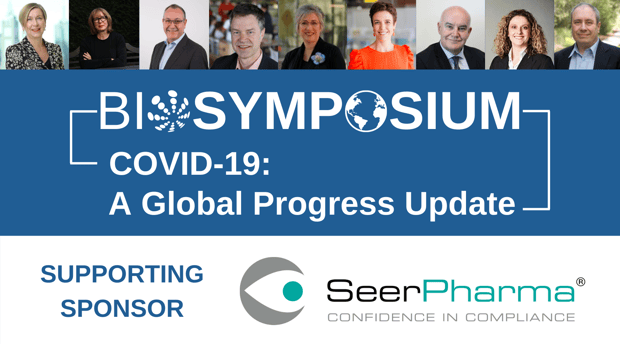 SeerPharma's core mission is to advance Quality and GMP-Best Practices for our industry. Companies in our sector must adhere to the principles of GMP, to ensure that vaccines, medicines, therapies, devices and/or diagnostics developed are safe, effective and of acceptable quality to the patient. Through the work we do, we are connected to over 2500 organisations in the Asia-Pacific region conducting steps of manufacture, many of whom are working on vaccines, diagnostics and therapeutic treatments for COVID-19. As such, we are proud to be supporting sponsors of the Biosymposium : COVID-19 Global Progress Update and invite you to attend this enlightening event.
For more details including the esteemed line-up of industry experts and full agenda please visit the event website at: https://biomelbourne.org/event/biosymposium-covid-19-a-global-progress-update/
Event Details
Date: Thursday 5 November 2020
Time: 8:45 am – 12:55 pm AEDT
Format: Delivered via a virtual platform – a link to join will be received upon registration. There will be a mid session break.
Registration: BioMelbourne Network Members: $50; Non-members: $70
Unsure if your organisation is a member? Check our member directory