MasterControl Recognizes Partner Achievements
The first annual Masters of Excellence Partner Award highlights success.
SALT LAKE CITY, Utah: November 24, 2020-- MasterControl, a provider of software solutions that enable life sciences and other regulated companies to deliver life-changing products to more people sooner, announced its first annual Masters of Excellence Award for partners. This year, the award recognizes SeerPharma, a partner that has excelled in new business acquisition, on-boarding and retention of MasterControl customers.

SeerPharma, the top performing partner in 2020, achieved unprecedented revenue growth over the prior year. Additionally, they have been instrumental in promoting MasterControl's newest product, Manufacturing Excellence™ and acquired major accounts across Australia. SeerPharma's Director Paul Kerr said "We are delighted to receive the award and to be working with MasterControl where we can be confident in the solutions provided to our clients. We have a great team and hope to play a pivotal role in bringing success to many companies with the Manufacturing Excellence product." SeerPharma provides advice, training, software and contract labour resources to pharmaceutical, medical device and life science companies in the Asia-Pacific region on matters of Quality Assurance and GMP compliance.
"Our partners are a significant channel for MasterControl's global reach, and the work that SeerPharma is doing in the APAC region has far exceeded expectations," said Sara Bresee, MasterControl EVP of Marketing and Channel Sales. "Their commitment to helping life sciences organizations digitize and streamline quality and manufacturing is inspiring."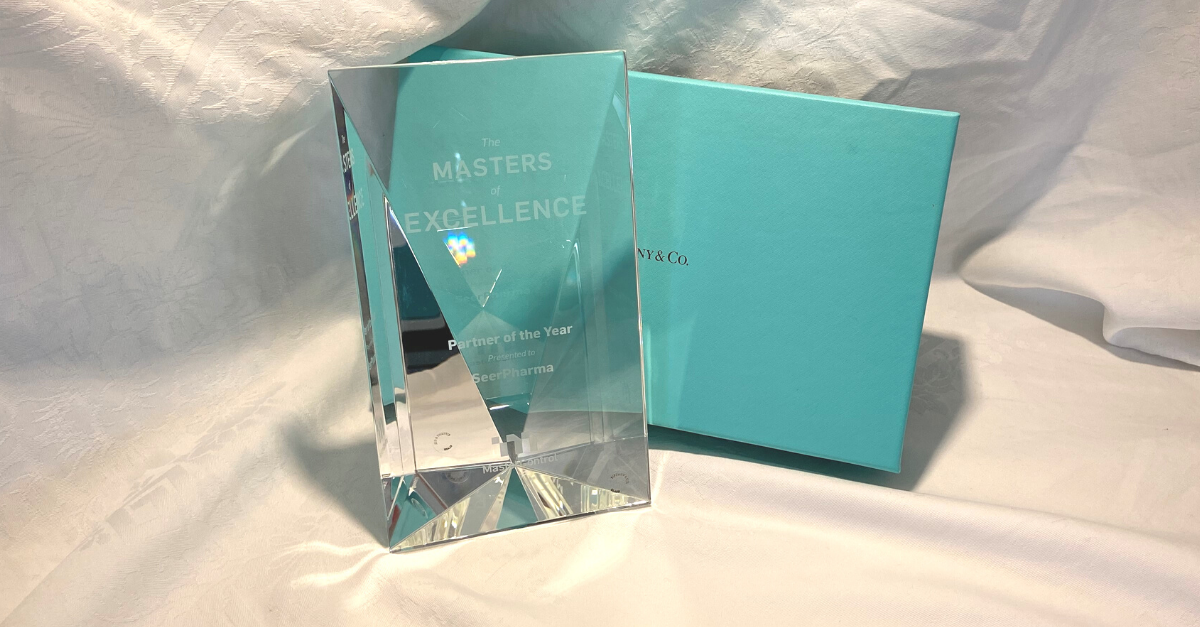 About MasterControl
MasterControl Inc. is a leading provider of cloud-based quality and compliance software for life sciences and other regulated industries. Our mission is the same as that of our customers – to bring life-changing products to more people sooner. The MasterControl Platform helps organizations digitize, automate and connect quality and compliance processes across the regulated product development life cycle. Over 1,000 companies worldwide rely on MasterControl solutions to achieve new levels of operational excellence across product development, clinical trials, regulatory affairs, quality management, supply chain, manufacturing and postmarket surveillance. For more information, visit www.mastercontrol.com.
Media Contacts:
Jenifer Hurst, Sr. Director PR
MasterControl
jhurst@mastercontrol.com
+1-801-560-9608