In the previous 2 articles (linked below) we have looked at what the Quality Management System (QMS) of the near future (Quality 4.0) may look like under MTP 4.0 (Industry 4.0 for the Medical Technology, Biotechnology and Pharmaceutical sector).
Recall that, MTP 4.0 is a holistic operating model that incorporates digital technologies, data analytics and a rapid turnaround time for decision making to prepare 'smart operators for smart factories'.
In this, the final article in the series, we look at Safety Incidents, Suppliers and Materials and Risk Management.
We also provide an overall summary of possible changes across all the QMS subsystems.
Safety Incidents
As with predictive maintenance on equipment covered in article 2 (to supplement or replace the current calibration and maintenance), a Machine Learning (ML) model could analyse a dataset of situational and environmental factors and predict when safety incidents are likely to occur and under what circumstances.
Linked with Vision Technology (also part of Audits in article 1), spills and unexpected events can be automatically escalated to assist with the reduction in safety incidents.
The use of automated equipment and robotics will also minimise accidents, human safety incidents and repetitive strain injuries.
When incidents do occur, the capturing of relevant associated data can be used to assist with the causal determination and any subsequent follow up action and remediation.
Figure 1 – Many factors can be reviewed and analysed to reduce safety incidents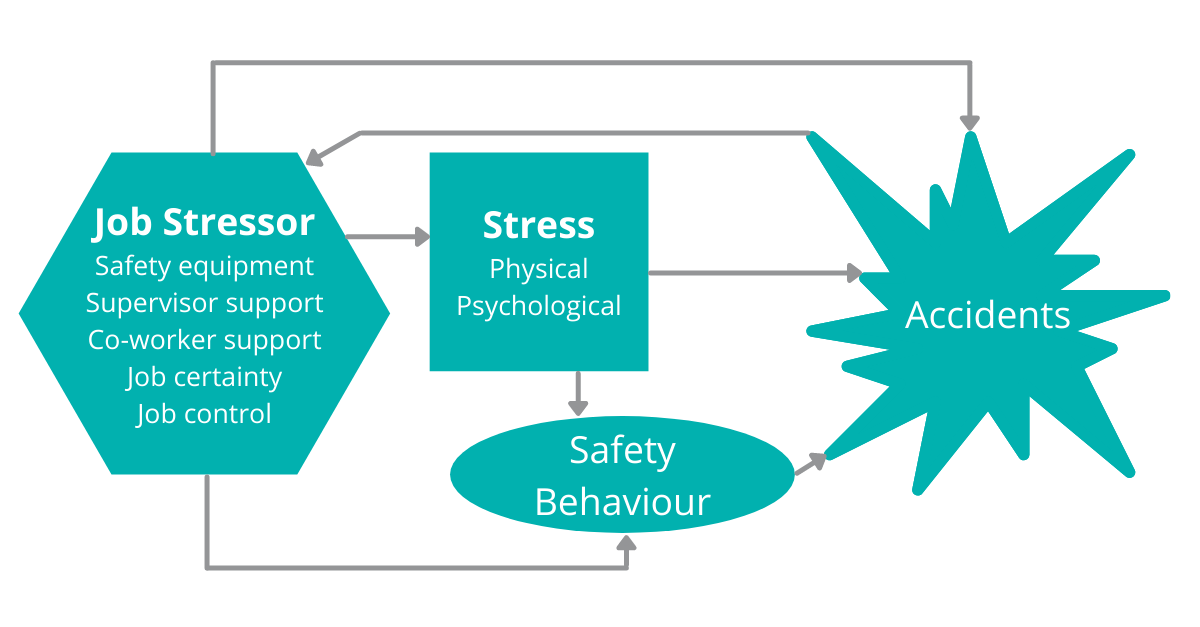 Suppliers and Materials
Supplier and material assessment are a major part of current upstream quality management.
Suppliers are regulatory audited and assessed to ensure that they are operating under a level of quality management that can be defended by the receiving company.
Materials and products are retested and inspected to ensure that they are also fit for use.
Quality 4.0 will only be fully effective when all stakeholders in the supply chain have adopted a MTP 4.0 framework.
Being able to view all previous operations on a received material and on a supplier's relevant QMS processes will go a long way to minimise the amount of supplier/material retesting that a company will need to perform.
As more suppliers adopt this (and make the relevant data available to customers), it will make them a more valuable supplier to those that don't; hence becoming a distinct marketing advantage.
Figure 2 –Track and Trace functionality will benefit all supply chain stakeholders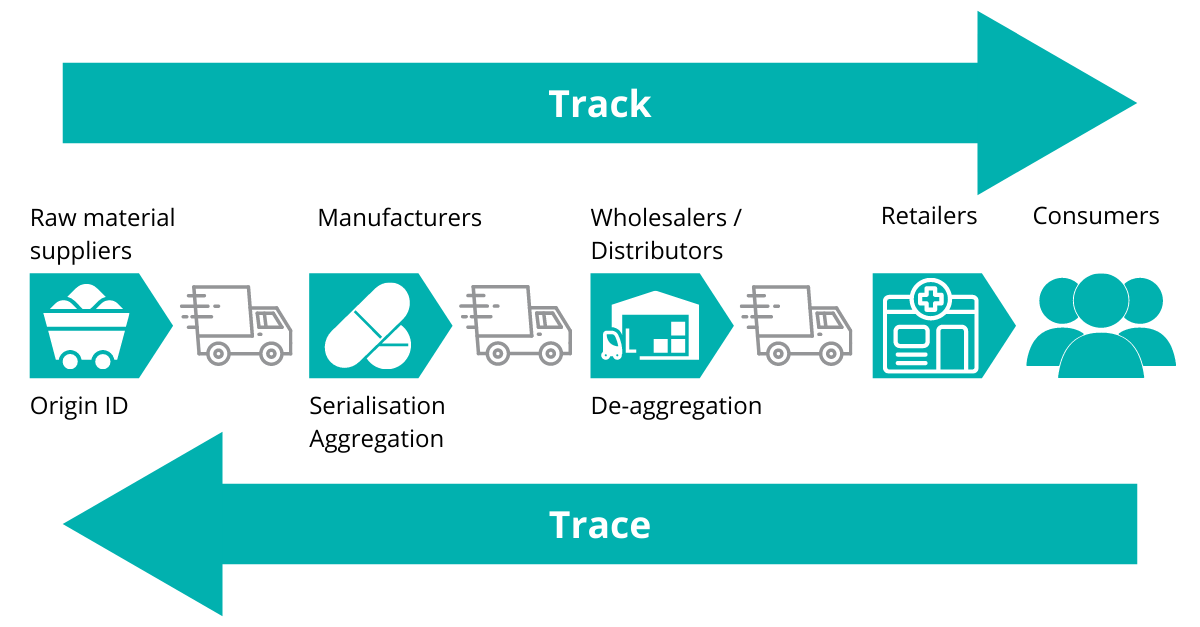 Risk Management
In a Quality 4.0 environment, Risk Management will be implicitly fundamental in every design and implementation process.
As part of defining and maintaining the CQAs (Critical Quality Attributes), the related CPPs (Critical Process Parameters) and controls, risk management will need to be well understood.
ICH Q9 (Quality Risk Management) defines several risk management methods and tools (FMEA, FTA, HACCP, HAZOP, PHA) and these are still relevant in determining the level of detail in the process maps and related process parameters and controls.
Digital technology will be used for process integration and control, but the level to which any company can use this for business benefit will be a direct result of their own business knowledge and their risk management.
Conclusions: Progressing the Current QMS to Quality 4.0
Moving from a reactive QMS to an adaptive QMS will be a major mindset change for many quality professionals and will need to be carefully managed by top level management.
The need for critical thinking and truly understanding the intent of the regulatory requirements will be key to working through the barriers to reach Quality 4.0.
The move to more automated and computerised processes over the last 20-30 years has been a major change for many in the industry, but MTP 4.0 is a complete industry transformation as it requires a 'holistic' review of every facet of the business.
The concept is not new, as Total Quality Management (TQM), Lean manufacturing and Six Sigma have all attempted to define frameworks for continuous improvement. MTP 4.0 has the added advantage / challenge of rapidly developing digitalisation.
Simply adopting some aspects of new technology in isolation to the overall process for making the change, and setting up the organisation to be 'agile for the future' will not be sustainable as the demands for 'smart operators in smart factories' become more pressing.
Quality 4.0 is as much about a company's attitude and controlling structure as it is about the actual quality systems.
Figure 3 displays a summary of all the quality systems discussed in the 3 papers, the current situation for those system as a generalisation, and a Quality 4.0 position to aspire to.
Figure 3 –Overview of possible changes under Quality 4.0
System
Current
Quality 4.0
Audits
• Manual review
• Reactive process to verify controls
• Manual or semi-automated QMS
• Automatic / semi-automatic review of control
• Inline controls designed into each process
• Review process and exception reports
• Integrated eQMS

Change Management
• Several different processes per business area
• Lack of integration across the organisation
• Vested interests across siloed business areas
• Lack of visibility across all changes
• References centralised process and data maps
• Project focussed teams created
• More agile decision making process
• Change status visible at all times
Customer Complaints
• Sub optimal communication / feedback loop times / customer service
• Lack of visibility between complaints
• Reactive KPIs / reports
• Each saleable item is serialised for tracking
• Real time entry and analysis of complaints
• Automatic feedback /escalation to appropriate resources
• Real time reports / change /CAPA triggers
• Better customer service
CAPA
• Reactive for correction actions
• Preventive actions occur whether needed or not
• Downtime affects production
• Lack of visibility between actions, dependencies and timeframes
• Fewer corrective actions and more predictive actions
• Real time feedback loops for auto corrections
• Integrated with other quality and manufacturing processes
• Auto line reconfiguration to minimise downtime
• Auto escalations to enforce action timings and dependencies
Deviations
• Reactive based on occurrence
• Affects upstream and downstream processes
• Manual notification, investigation and delay on remediation
• Less deviations as systems monitor conditions and warn / auto adjust
• Minimises effects on upstream / downstream processes
• Auto notification with streamlined remediation processes
Document Control / Training
• Documents pushed to large groups in a batch operation
• Not all documents are 100% relevant to all who are required to read
• Lack of feedback loop for those asked to read
• KPIs report a 'point in time' snapshot of documents read
• Data fed to users not necessarily at the time they need it
• No integration between competency and operation at the time of operation
• Knowledge content will be more tailored per process
• Knowledge relevance will be tailored per individual
• Push and pull content available
• Individuals will be able to rate content as part of an improvement loop
• KPIs will better reflect the situation
• The system will auto adjust using machine learning per individual
• Systems will auto advise individuals on specific operation at the time of the operation based on competency
Safety Incidents
• Reactive based on occurrence
• No direct link to human situation, variability and failure
• Affects upstream and downstream processes
• Manual notification, investigation and delay on remediation
• Able to monitor human situation and use machine learning to predict incidents
• Causes of incidents can be minimised with technological controls
• Less incidents as systems monitor conditions and warn / auto adjust
• Minimises effects on upstream / downstream processes
• Auto notification with streamlined remediation processes
Suppliers / Materials
• Supplier assessment is a continual process
• Material sampling / testing / quarantine is a costly and time-consuming process
• Aspects of the Supplier quality system will be accessible by the downstream company directly
• All materials will be identified and fully traceable
• Reduced testing will be possible
• Full traceability from raw material to finished product will be available for use in other subsystems
Risk Management
• Not always integrated with related and downstream processes
• Applied to differing degrees across the organisation
• Fundamental in the design and control of processes
• Will be better understood and applied across the organisation
The roadmap from getting from where we are currently to whatever level of maturity we have set in our strategy, needs to begin with a company-wide rethink on current processes, with the aim of removing bottlenecks whilst still maintaining compliance to our regulatory requirements.
As these articles explain, implementing an integrated eQMS and interfacing this with other controlling systems is just one stream of work to help us achieve a Quality 4.0 endpoint.
Related Quality Management under MTP 4.0 articles:
ISPE Pharma 4.0TM – is a trademark registered with the European Union Intellectual Property Office and owned by the International Society for Pharmaceutical Engineering, Inc.