INFOGRAPHIC: A snapshot of how SeerPharma supported its customers with Quality and GMP Best-Practices in 2022.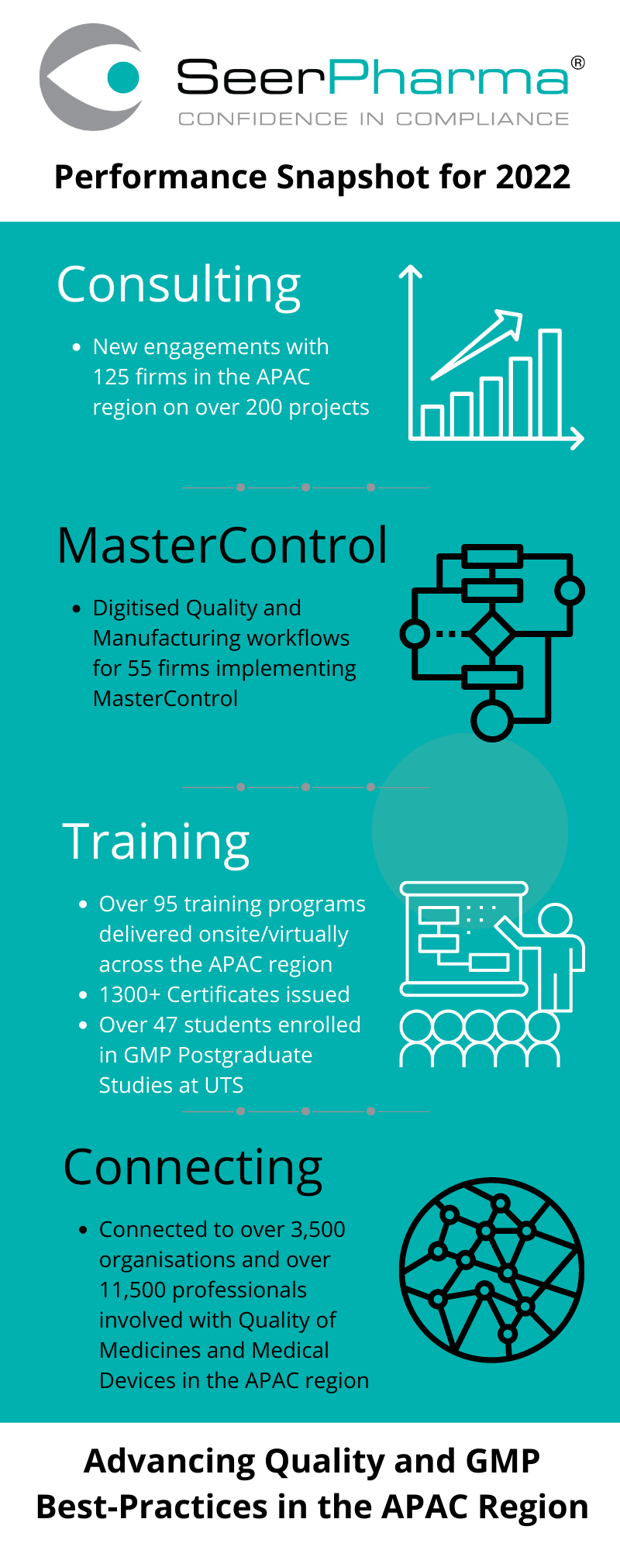 ---
Learn more about the types of services we offer to help pharmaceutical, medical device, life science and other industries from our webpages below:
Contact us if you would like to know how your business can benefit from our Quality and GMP expertise.
You may also be interested in stories of particular clients and projects, which you can find in our Journal publications.
Previous annual performance snapshots are linked below: