INFOGRAPHIC: A snapshot of how SeerPharma has supported its clients in 2016 on matters of QA and GMP compliance.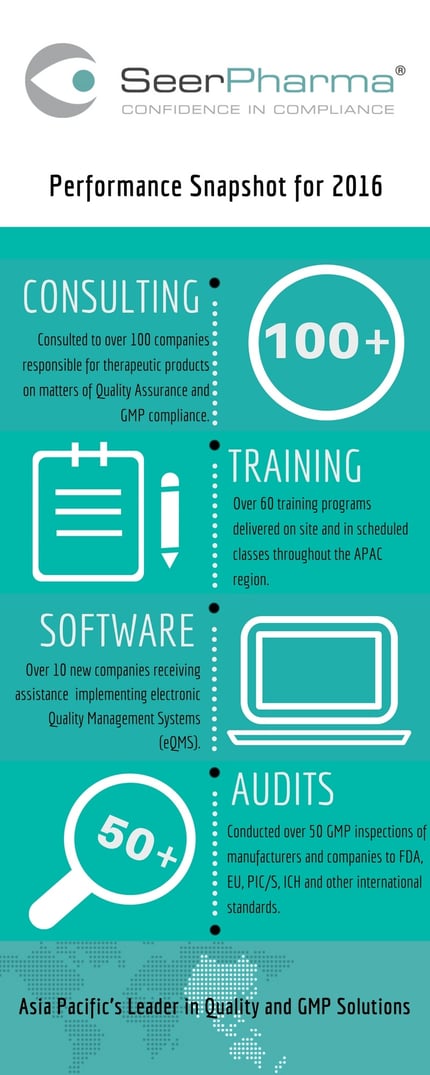 if you would like to know how your buinsess can benefit from our QA and GMP Consulting, Training, Software and Auditing expertise.
You may be interested in the following related articles:
For more stories of particular clients and projects, click here to see our Journal publications.