The Philippine Chamber of Pharmaceutical Industries (PCPI) was born in 2004 from the merger of four different associations, the Chamber of Filipino Drug Manufacturers and Distributors, the Association of Drug Industries of the Philippines, the Filipino Drug Association, and the Association of Philippine Pharmaceutical Manufacturers.
PCPI is the recognized sole and legitimate representative of the Filipino Pharmaceutical Industry.
Through the collective efforts of its members, PCPI undertakes projects that will allow its members to
identify challenges and seize opportunities for growth. PCPI proactively works with regulators and
relevant stakeholders to build a supportive business environment.
The Philippine FDA recently issued an administrative order to manufacturers in the Philippines to adopt version 13 (PE009-13) of the PIC/S GMP Guide as the standard for Good Manufacturing Practice. With some confusion on adopting the Guide locally, PCPI invited SeerPharma to deliver a presentation on how the PIC/S Guide to GMP is adopted in Australia by the TGA and Australian pharmaceutical manufacturers.
SeerPharma provided an overview on the regulatory framework, and the mechanisms / methodologies deployed by the TGA to assist companies on adopting any new versions of the PIC/S Guide to GMP.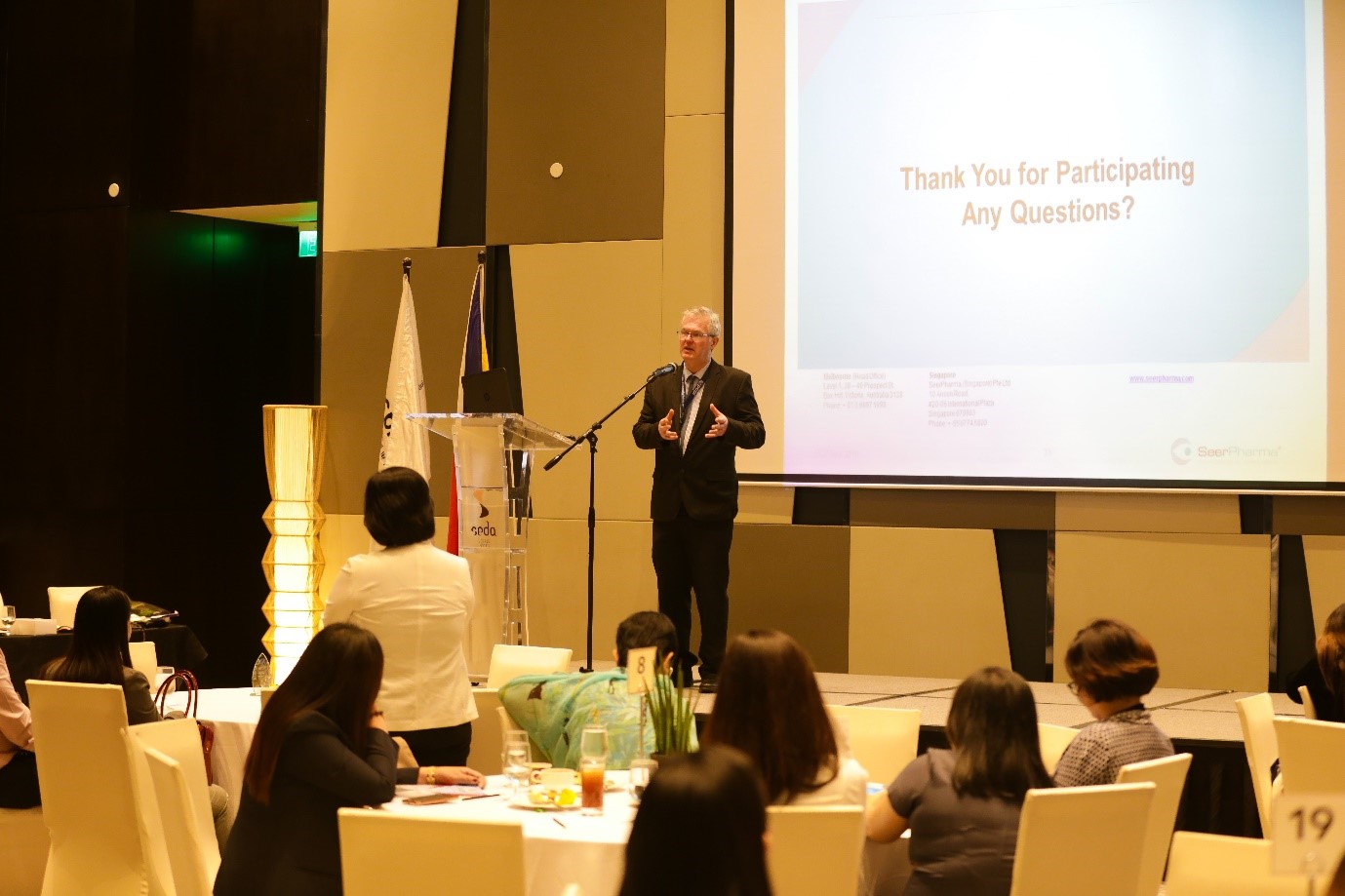 SeerPharma Senior GMP Consultant Andrew Giles Presenting at the PCPI event.
Contact us if you're looking for assistance with PIC/S GMP compliance.
This post comes from our April 2019 Journal. Click here to see more of our Journal content, or click the links below to read other related posts: