Kunal Gadhvi is a Quality Assurance Manager for a multinational compounding pharmaceutical operation and is based in Sydney. In his current role, Kunal oversees the Quality Management System and is responsible for batch release, validation, QC and regulatory submissions.
He is one of many experienced industry professionals pursuing a Postgraduate qualification in Good Manufacturing Practice (GMP) from the University of Technology Sydney.
Designed for working professionals, the online course is suitable for those looking to upskill in the areas of regulation, compliance, process development and quality assurance in the pharmaceutical, medical device and biotechnology sectors.
We spoke to Kunal to find out more about the role online distance learning plays in his life.
Undergraduate degree: Bachelor of Pharmacy
Location: Sydney, NSW
Current role: QA/QC Manager at a TGA licensed manufacturer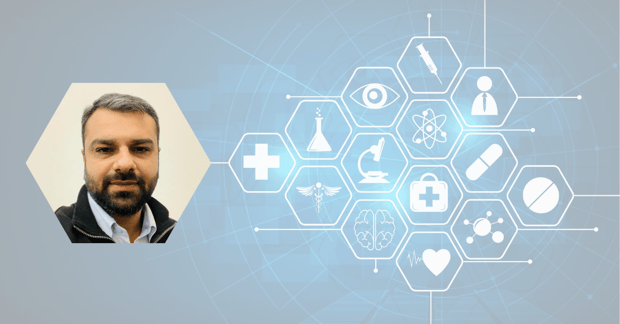 What undergraduate degree did you study and where?
Bachelor of Pharmacy from The M S University of Baroda, India.
What do you hope to achieve with this course?
I have been in my current role since 2016. With the course I am hoping to get a stronger and more in-depth understanding of GMP that enables me to excel in my role and responsibilities. I am also hoping that a formal qualification in GMP would be a great addition to my professional profile.
Why did you choose to study this course?
This course is Pharma industry specific and one of its kind. It is completely online and flexible with my current job role. The course content is as current as it can get and I get to meet other students currently working in allied fields like Medical devices, Biotechnology, R&D and others.
How are you finding the experience of undertaking this course online?
The course is very flexible and I can complete my study tasks at my own convenient time. At the same time it offers the best practical knowledge and exposure to what is happening currently in the industry.
How are you finding the interactions with the lecturers and other students?
The lecturers are very supportive, understanding and honest in their feedback. This helps me focus in the areas that I should improve to bring out the best study outcomes. I find my fellow students to be friendly. In the group assignments I have always found them to be cheerful and supportive.
Learn more about Online Postgraduate GMP Programs at https://www.seerpharma.com/services/qa-and-gmp-training/university-postgraduate-gmp-training/online-graduate-certificate-and-diploma
You may also be interested in the following related posts: