It's been another challenging year in the higher education sector, so SeerPharma is particularly excited to welcome the 2022 cohort of postgraduate students studying Good Manufacturing Practice (GMP) at University of Technology Sydney (UTS). This cohort is a global blend of graduates and industry professionals.
We continue to attract and engage seasoned professionals and students to the GMP courses. We are delighted to see continued interest from many around the world, in pursuing formal academic qualifications in GMP.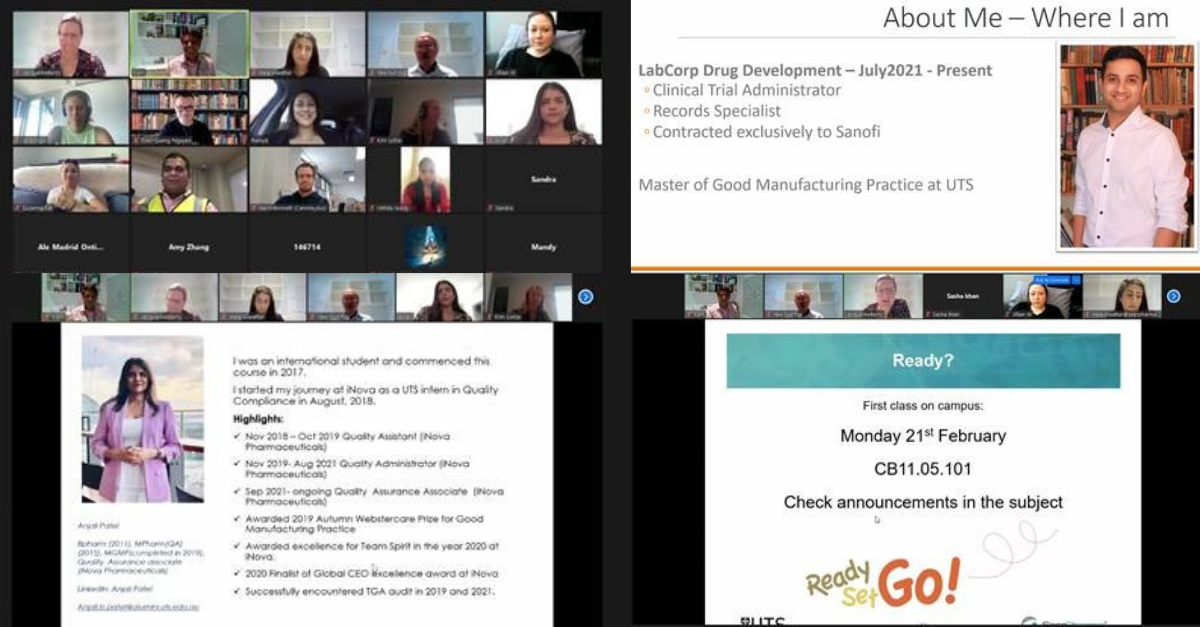 A range of postgraduate qualifications in GMP are available for students to enrol in:
Graduate Certificate
Graduate Diploma
Masters
SeerPharma's partnership with UTS grows from strength to strength as we continue to bring academia and industry together in line with our mission to advance quality and GMP best-practices for manufacturing both medicines and medical devices.
For more information on obtaining a Postgraduate Qualification in GMP, please visit: https://www.seerpharma.com/services/qa-and-gmp-training/postgraduate-gmp-training
You may also be interested in these related posts: